If you are an EU resident of Austria, Belgium, Germany, Italy, or Switzerland, Sofort could be the payment provider for you. Sofort allows you to make smooth, secure, and direct payments using your own online banking details without sharing any personal data such as PIN and TAN with the merchant. Boasting the "Approved Data Protection" seal and "Approved Payment System" certificate by TÜV Saarland, the secure Sofort payment form doesn't store your details and undergoes regular evaluations by TÜV.
To deposit with Sofort:
You can access the Funding Options available to you in three different ways:
1) The Deposit section located within your MyOrbex area's sidebar menu: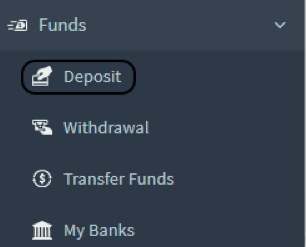 2) The Quick Access Menu, found on the main page of your MyOrbex area: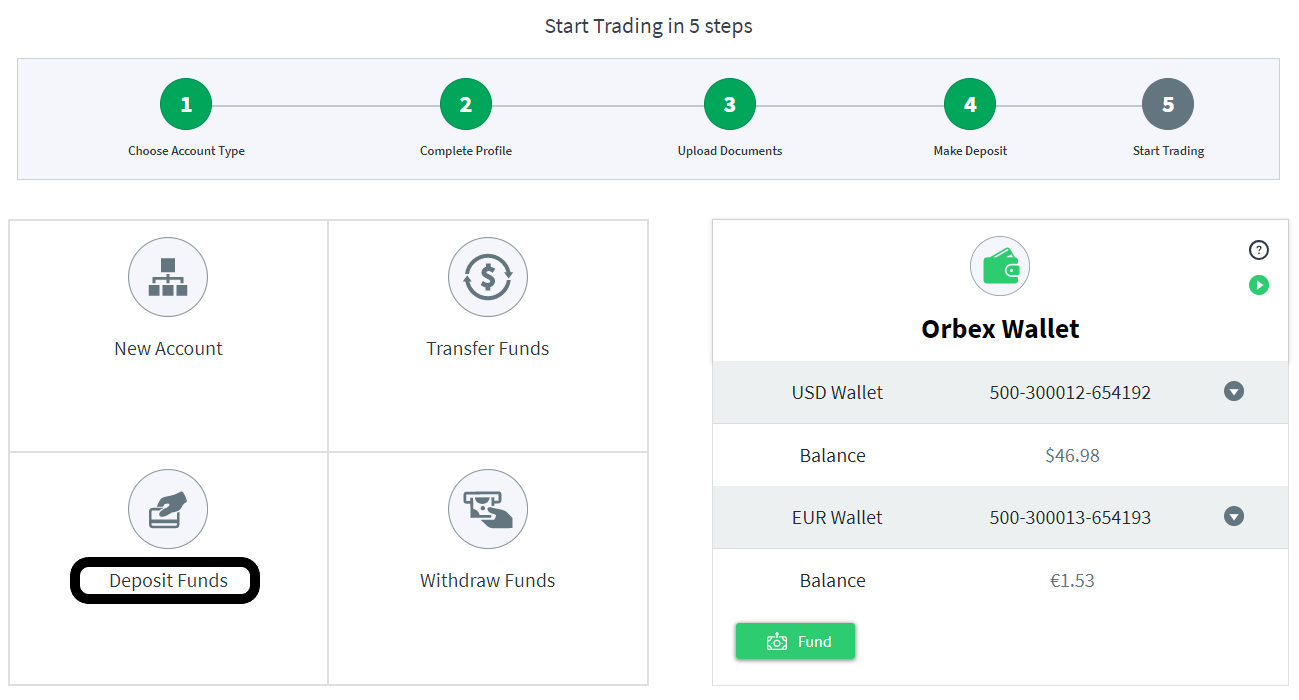 3) The Orbex Wallet Access menu, found on the main page of your MyOrbex area: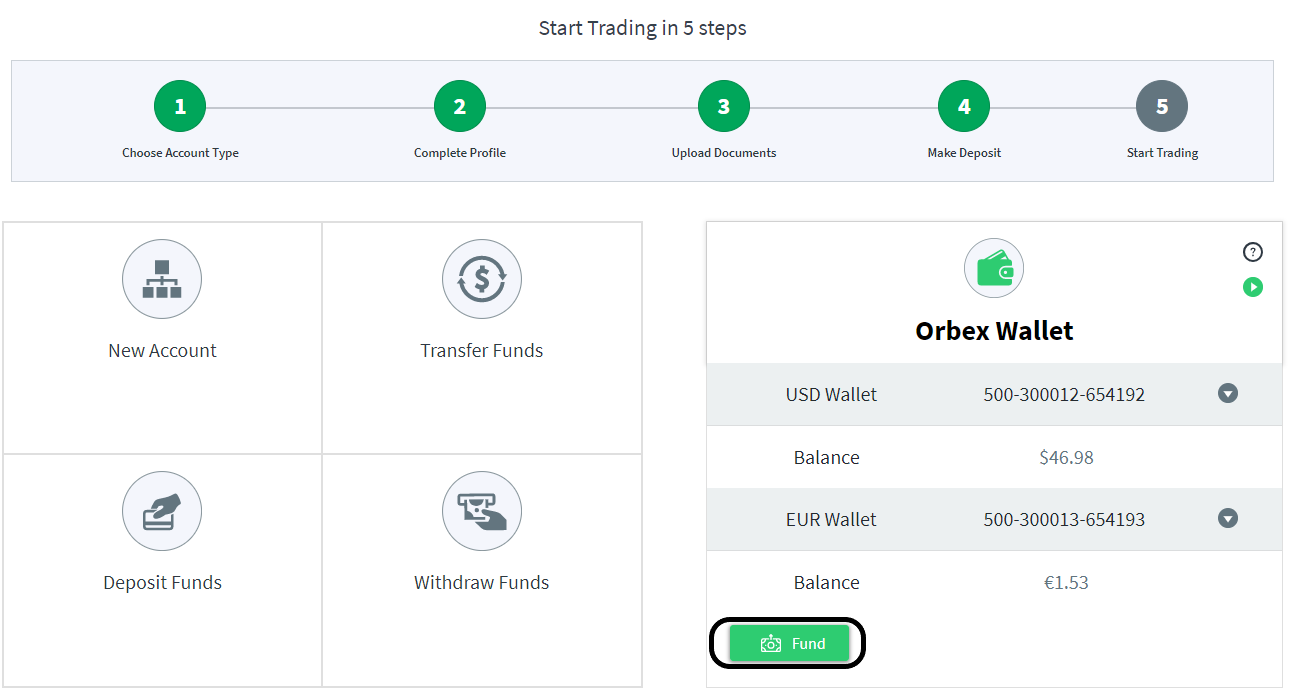 Selecting anyone one of the above mentioned will get you to the Funding Options menu as appearing below. Select the Sofort option:

The Sofort Deposit page will appear in which you need to fill and submit the below:
You will then be prompted to Sofort's secure deposit page, in which you will have to log in and complete the payment.